I normally am not a fan of this day. I've never in all my years have had a "romantic" day filled with love and kisses, or whatever. The first year Carlos and I started dating he got me one single rose and a card. Never again was there any of that. LOL
This year I didnt expect anything different, especially because we had been driving all night long on Saturday, and didn't make it home until 7:00am. Which meant we didn't go to bed till 8:00am and wake up till 1:00pm. I knew he wouldn't have time or the energy to plan anything.
I was in the shower, while he was supposedly walking the dog, and when I got up and moving around, I walked down stirs so we could head to lunch I found this beauty.
Immediate Tears. Seriously? It was exactly what I needed, and completely made me feel so loved.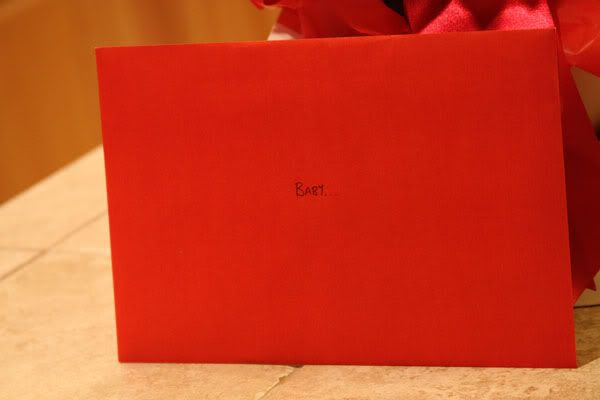 The card was equally as sweet, and was totally what I needed to hear.
We decided not to go out to dinner. Not only did I not want to deal with the crowds, I wanted a home cooked meal, since we had been eating out all week.
We had crap, salad and cheesy jalapeno bread. everything turned out amazing, and it was the perfect Valentines Day.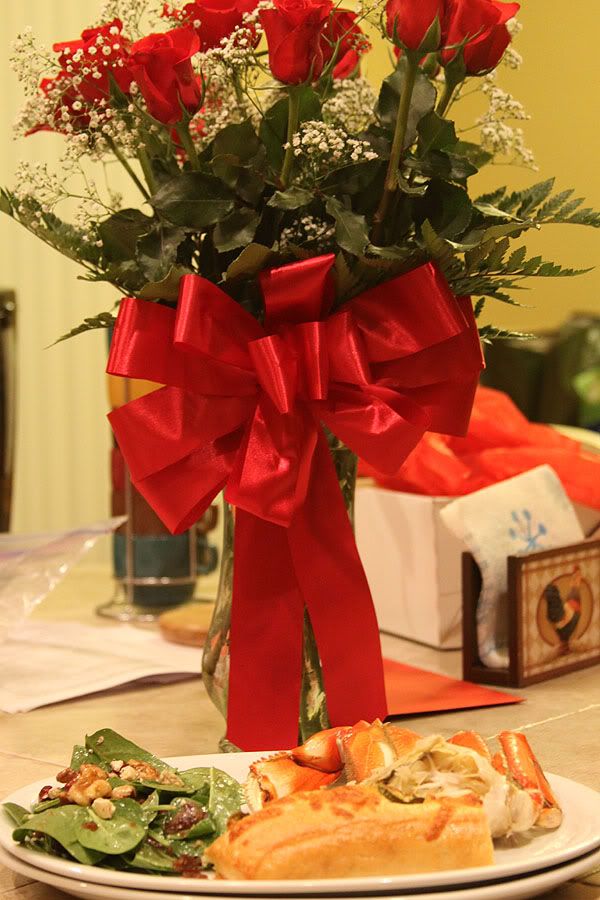 Thanks for an amazing day & night Sparky. I love you and can't wait to share a million more of these.